Double standards & imbalance - a flawed check on new Commissioners' conflicts of interest
MEP Manon Aubry (France Insoumise, France) called for the establishment of an independent ethical commission to assess conflicts of interest in the EU, as the European Parliament's Committee on Legal Affairs (JURI) concludes today the procedure for the Commissioners-designate.
Aubry denounced in strong terms the flawed procedure led by MEPs, calling it superficial and politicised:
"The EU should ensure irreproachable oversight over potential conflicts of interest that may affect the integrity of the work of EU Commissioners yet this was absolutely not the case today.
"The existing scope for examination of conflicts of interest is too narrow. Current or past judicial cases are not taken into account and the information requested from Commissioners is too scattered.
"MEPs cannot do their monitoring work properly. They have no investigative capacity to verify the contents of the declarations, they are given too little time to conduct a serious analysis and there is barely any debate about them.
"This results in a politicised procedure and unacceptable double standards. The MEPs in charge of the examination have themselves conflicts of interest: the decisions are instrumentalised to protect their friends or to attack their enemies.
"As a result, some people are asked to sell problematic shares in companies – which could lead to conflicts of interest – while others aren't. Some real estate assets are viewed with more attention than others."
The French MEP has vowed to push for reform, having announced concrete proposals for that to happen:
"It is possible to create a transparent and serious framework able to exert democratic and independent oversight. The majority of member states have rigorous procedures in place so why is the EU an exception?
"We therefore propose to set up an independent authority responsible for examining declarations of financial interests, in line with Commissioner-designate Jourova's mission letter. Let's not miss this opportunity!
"Finally, the Code of Conduct for the members of the European Commission must explicitly acknowledge the possibility that Commissioners may have conflicts of interest when making collegial decisions in the Commission."
Read our analysis on the conflicts of interest assessments and proposals for reform.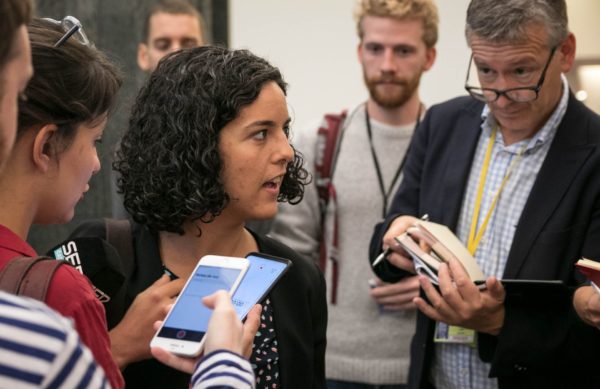 Conflicts of interest among the new European Commissioners

English