European Forum on social and solidarity economy 2016 - 28/01/2016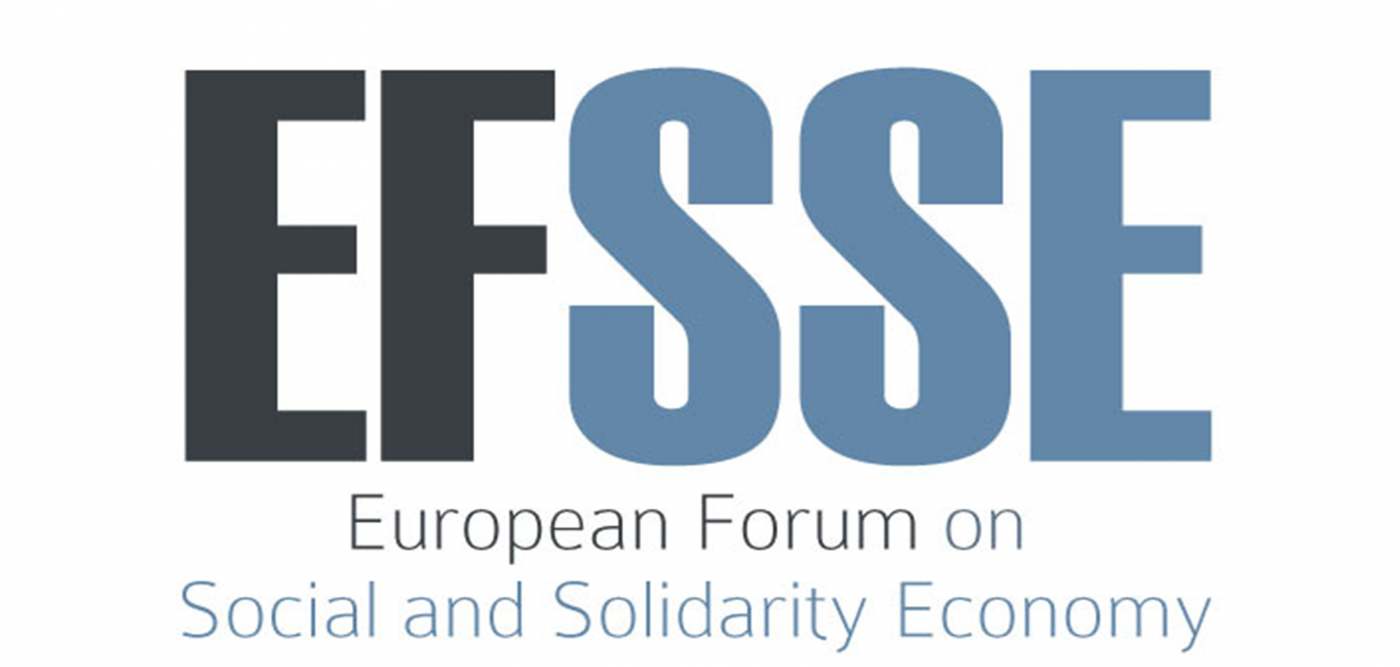 EUROPEAN FORUM ON SOCIAL AND SOLIDARITY ECONOMY 2016:TRANSFORMING THE ECONOMIC AND CULTURAL PARADIGMS
Afternoon session
EFSSE Agenda
8h15 – 9h00
Accreditation and registration of participants
Participants are kindly invited to be at Altiero Spinelli entrance to the European Parliament at 8:15 am.
9h00 – 9h30
Welcome and Opening
– MEP Miguel Urbán (GUE/NGL)
– MEP Kostadinka Kuneva (GUE/NGL)
– MEP Barbara Spinelli (GUE/NGL)
– MEP Luke 'Ming' Flanagan (GUE/NGL)
– Alain Coheur (Vice-President of Social Economy Europe)
– Josette Combes (RIPESS)
– Agnès Mathis (Cooperatives Europe).
9h30 – 11h00
Conference 1: The SSE in Europe: current status and trends
Moderator: MEP Miguel Urbán (GUE/NGL)
1) The SSE towards a shift of the economic and cultural paradigms
– Jean-Louis Laville, Conservatoire National des Arts et Métiers à Paris, Chair on Solidarity Economy.
2) The SSE towards a shift of the economic and cultural paradigms
– Alain Arnaud, President of CIRIEC International [BIO]
3) Current institutional and legal status of the SSE in Europe
– Silvia Ferreira, University of Coimbra
– José Luis Monzón, University of Valencia and President of CIRIEC-Spain
– Ricardo Petrella, Professor Emeritus, Catholic University of Louvain
– Rogério Roque Amaro, Member of RILESS [BIO]
11h00 – 12h30
Conference 2: Promotion of the SSE in the EU and in the World: challenges and perspectives
Moderator: MEP Stelios Kouloglou
1) Enhancing SSE advocacy within the EU
– Juan Antonio Pedreño, President of Social Economy Europe
– Agnès Mathis, President of Cooperatives Europe
– Bruno Roelants, General Secretary of CECOP
– Salvatore Vetro, Member of the Directive Board of ENSIE
2) A look into SSE experiences outside the EU
– Judith Hitchman, RIPESS International
– Yvon Poirier, Secretary of the board of Directors at Comité International du Réseau canadien de développement économique communautaire (RCDEC)
– Benedito Oliveira, Chief of Cabinet at Secretaria Nacional de Economia Solidária, Ministerio Do Travalho E Emprego do Brasil
– Marie-Adelaïde Matheï, Research analyst at UNRISD
Workshop 1: The SSE and the management of the common goods
(Venue: Yehudi Menuhin PHS 1st floor – LANG: only ENG)
Moderator: Josette Combes (FRA)
Speakers: MEP Ernest Urtasun (ESP), Hilary Wainwright (UK), Carmo Bica (POR), Marie-Caroline Collard (BEL), Barbara Blin-Barrois (FRA), Félix Manuel Jiménez Lopez (ESP), Nikolau Konstantinos (GRE)
Workshop 2: Transformative instruments of finance and mutual aid financing
(Venue: P1C051 – LANG: only ENG)
Moderator: Jason Nardi (ITA)
Speakers: Daniel Sorrosal (ESP), Sofia Mora (PORT), Peru Sasia (ESP), Sara Trindade (PORT), Bernard Horenbeek (BELG), Georgios Alexopoulos (GRE),Panagiotis Tournavitis (GRE), Goran Jeras (CRO)
Workshop 3: Social, organisational and technological innovation in SSE enterprises
(Venue: P5A033 – LANG: only ENG)
Moderator: Rafael Chaves (ESP)
Speakers: Chris Gordon (IRE), Giorgos Stampoulis (GRE), Luigi Corvo (ITA)
12h30 – 13h30
LUNCH BREAK AND VIDEO FORUM
(Venue: Yehudi Menuhin space PHS 1st floor)
1. Working together for a cooperative future (CECOP-CICOPA), Diana Dovgan 15 min
2. Challenging the Crisis, IDEA
3. Workers are talking to you (ENSIE), Aurélie Duprès
4. Do it yourself or die (Euskadi)
13h30 – 15h00
Conference 3: Public policies matching the SSE needs and challenges
Moderator: MEP Lynn Boylan (GUE/NGL)
1) Experiences from national governments
– Nicolas Schmit, Minister for Labour, Employment and Social Economy of Luxembourg
– Ourania Antonopoulou, Alternate Minister of Labour, Social Insurance and Social Solidarity of Greece [BIO]
2) Experiences from the local level
– Erdmuthe Klaer, Deputy General Secretary of the European Network of Cities and Regions for the Social Economy
– Jean-Louis Cabrespines, président of the CNCRES (Conseil National des Chambres Régionales d'Economie Sociale et Solidaire)
– Domitille Delacroix, STIB Bruxelles Région-capitale (Belgium)
– Luis Intxauspe, Mayor of Hernani, Basque Country (Spain)
– Caroline Erikson, Municipality of Göteborg (Sweden)
– Silvana Cesani, Councillor for Social Policies at the City of Lodi (Italy)
– Enric Pons, Barcelona, Municipal Citizen Observatories (Spain)
– Goran Jeras (Ebanka, Croatie)
Workshop 4: Initiatives and strategies to tackle social exclusion
(Venue: Yehudi Menuhin PHS, 1st floor – LANG: only ENG)
Moderator: MEP Barbara Spinelli
Speakers: Skevos Papaioannou (GRE), Paloma Arroyo (ESP), Javier Güemes (ESP), Mario Joaquim dos Santos (POR), Georgios Angelopoulous (GRE), Clarita Müller-Plantenberg (GER), Guido Viale (ITA), Valentina Caimi (BEL), Francesco Piobbichi (ITA)
Workshop 5: Democratic control of SSE enterprises and workers status
(Venue: P1C051 – LANG: only ENG)
Moderator: Gary Diderich (LUX)
Speakers: Bruno Roelants (BEL), Erika Lambert (BEL), Euclides Mance (BRE)
Workshop 6: Current trends in alternative economy approaches and policies
(Venue: P5A033 – LANG: only ENG)
Moderator: David Rinaldi (ITA)
Speakers: Costas Lapavitsas (GRE), Diego Isabel La Moneda (UK, Common Good Hub), Sofia Adam (GRE), Giulia Galera (ITA), Yago Álvarez (ESP)
15h00 – 16h30
Conference 4: The SSE and the role of the European Parliament
(Venue: 6Q2 – Interpretation: ENG, FR, SPA)
Moderator: Maria Nieves Ramos, Président of ENSIE
Round table
– Michel Catinat, Head of Unit, DG Internal market, industry, entrepreneurship and SMEs, European Commission
– Ann Branch, Head of Unit "Job Creation", DG Employment, Social Affairs and Inclusion, European Commission
– MEP Marie-Christine Vergiat (GUE/NGL)
– MEP Karima Delli (Greens/ALE)
– MEP Jens Nilsson (S&D)
– MEP Sofia Ribeiro (EPP)
Round of free interventions
Workshop 7: Communication; Education and training tools
(Venue: Yehudi Menuhin PHS, 1st floor – LANG: only ENG )
Moderator: TBC
Speakers: Aoife McNamara (IRE), Mariana Vilnitzky (ESP), Aitor Bengoetxea (EUSK/ESP), Françoise Wautiez (FRA)
Workshop 8: SSE and ecological challenges
(Venue: WIB 2M003 – LANG: only ENG)
Moderator: MEP Estefanía Torres Martinez
Speakers: Bill Kelly (IRE), Lioba Kucharczak (DEU), Florent Marcellesi (ESP)
Workshop 9: Mapping and measuring the SSE
(Venue: P1C051 – LANG: only ENG)
Moderator: Georgia Bekridaki (GRE)
Speakers: Rafael Chaves (ESP), Giuseppe de Marzo (ITA), Belén Castro (ESP), Rubén Suriñach (ESP), Andoni Egia (EUSK/ESP)
16h45 – 17h45
Plenary Session
(Venue JAN 6Q2 – Interpretation: All EU languages)
Presentation of Workshops' conclusions and outcomes
Round of free interventions
17h45 – 18h00
Conclusions and Closing
MEP Marie-Christine Vergiat
MEP Tania González
MEP Lynn Boylan